Did Sue Snell do the right thing by having Tommy ask Carrie to the dance, or did she just make matters worse? Is this whole massacre at the end Sue Snell's fault?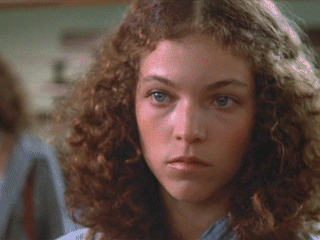 Admin




Posts

: 81


Join date

: 2012-02-07



Sue snell did not make matters worse by making her boyfriend tommy go to prom with her. She was trying to get Carrie involved and she felt bad that she didn't have any contact with anyone and sue did. She wanted to make Carrie fell loved so that's why she sent her boyfriend with her to prom. It's not her fault that the massacre happened she was tying to help, she never really liked Chris and she wasn't on her side. Her and Chris are two different people in the movie, one hated Carrie and the other was just trying to help.

Sent from Topic'it App



Posts

: 7


Join date

: 2018-09-20



Sue did not do anything to harm or embarrass Carrie in any way. Her intentions were positive and making Tommy go to prom with Carrie was a nice thing to do. She even tried to stop it as when she realizes what Chris is about to do she attempts to warn Carrie and get her out of the way of the descending pigs blood. Chris and her boyfriend are the ones in the wrong. Coming up with this evil plan and ruining Carrie's big night, is terrible and they deserve the punishment. They even try to run Carrie over but they end up getting the worst pf it. Finally, Sue had nothing to do with the disaster at the prom and it was all Chris and her boyfriend.



Posts

: 3


Join date

: 2018-09-20



This was Sue's final year, and she wanted to do something nice for someone who has not had the same good time in highschool, Carrie. She gave up her prom spot after realizing that Carrie really deserved it, with all that happened to her.There was no thought in her mind to harm, or embarrass Carrie. The prank that was done to Carrie had nothing to do with Sue, she even tried to help.She did not deserve what happened to her, losing her mind, and friends, What happend to carrie was inevitable as her mother torched her for her entire life and it was only due to time that she would explode.

Sent from Topic'it App



Posts

: 5


Join date

: 2018-09-17




---
Permissions in this forum:
You
cannot
reply to topics in this forum